Access to clients in local case pool
Manage client intake with a case pool that funnels case information to your category(s) of practice, within a 50km radius of your office.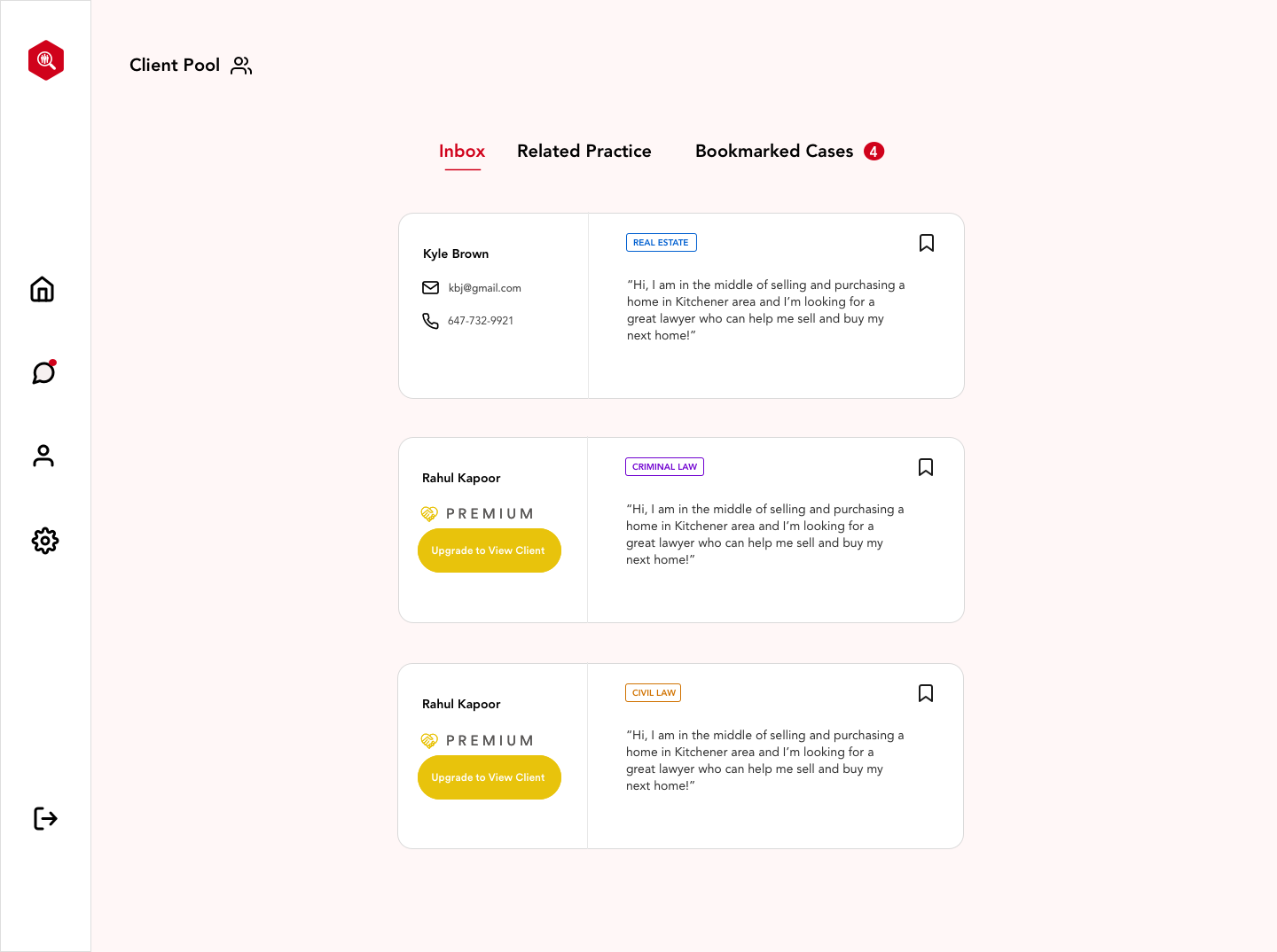 Search result priority over free users
Appear in the top section of search results above free Lawyer and Law Firm accounts.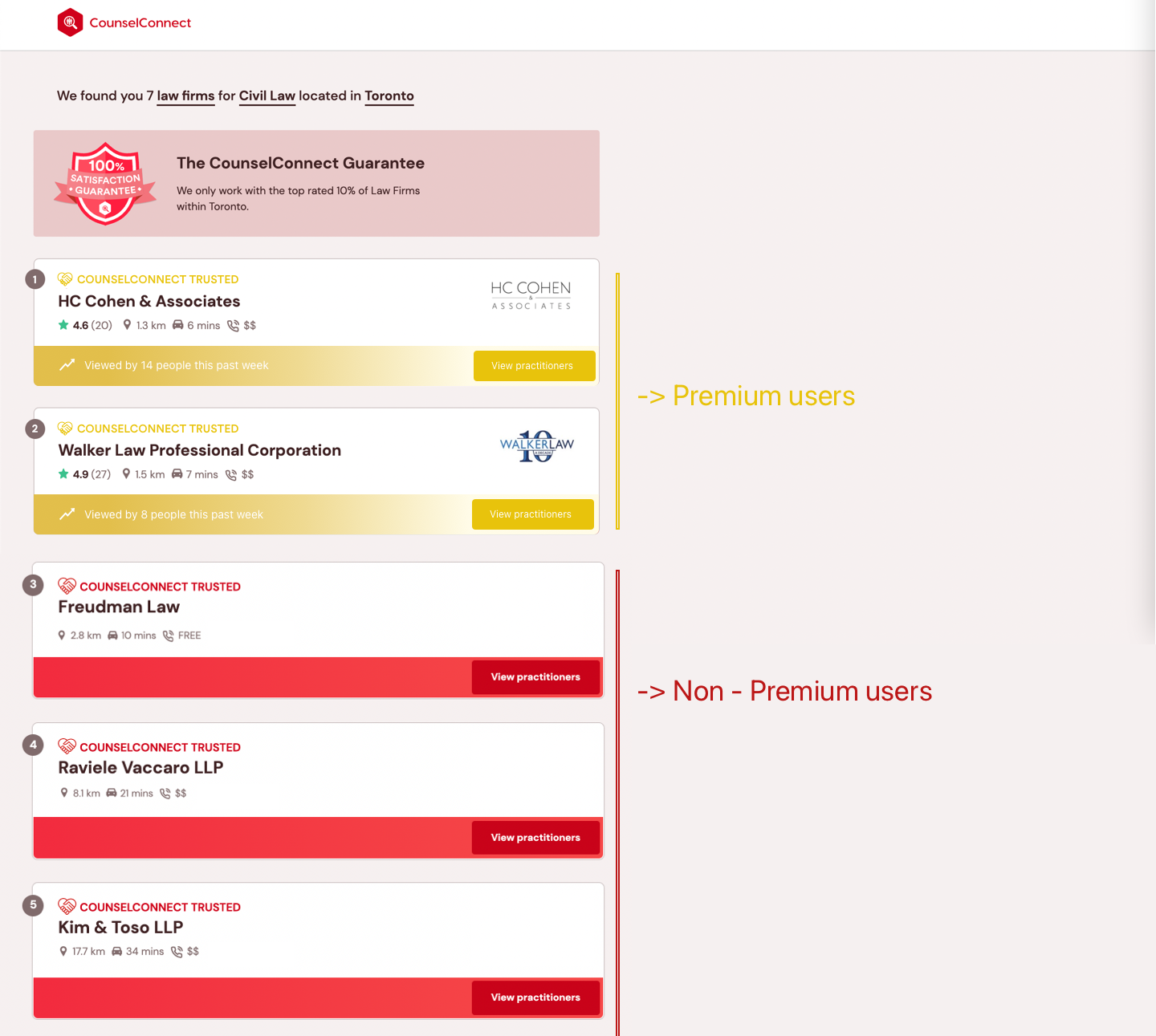 Unlimited connections and personal links
Enjoy unlimited client connections and display personal links on your CounselConnect profile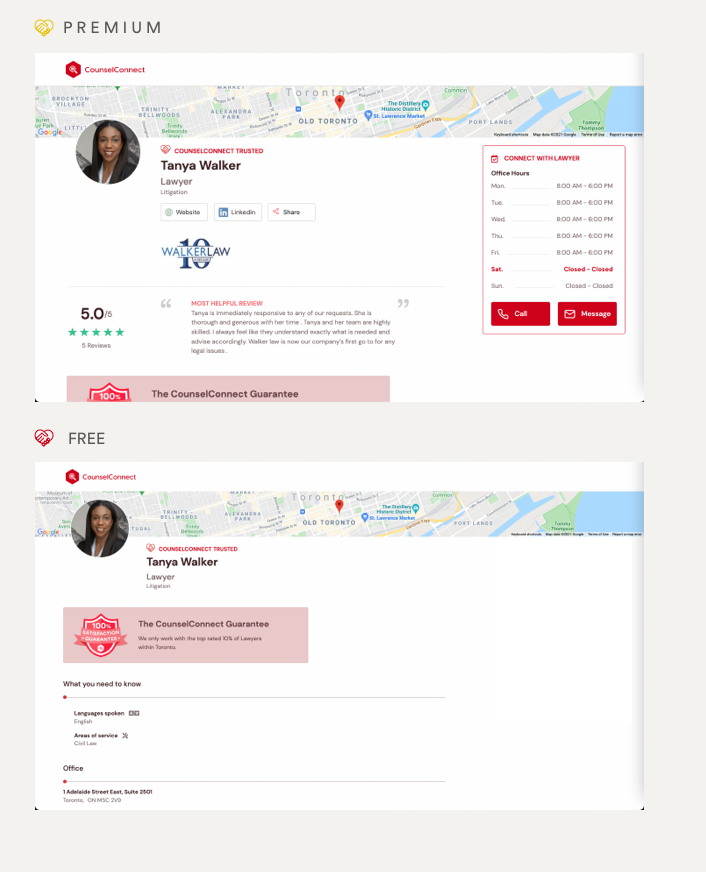 Track profle views and performance
Monitor your progress on CounselConnect with access to metrics like profle views, link clicks, and connections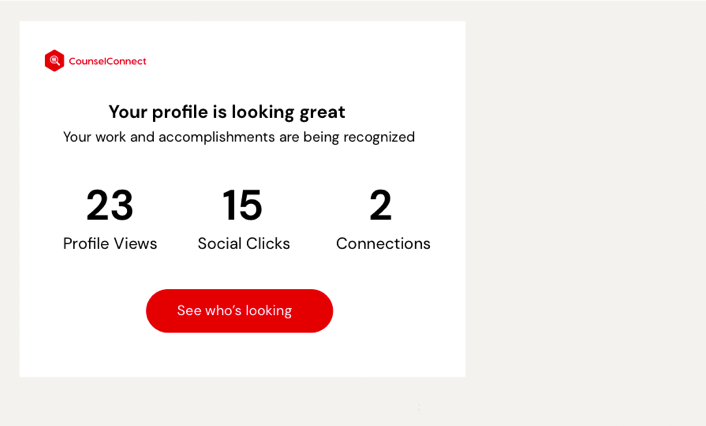 Client connections straight to your inbox
All connection attempts through CounselConnect are sent to the email that is used to create the profle.